Case Studies
Sydney Opera House
John Holland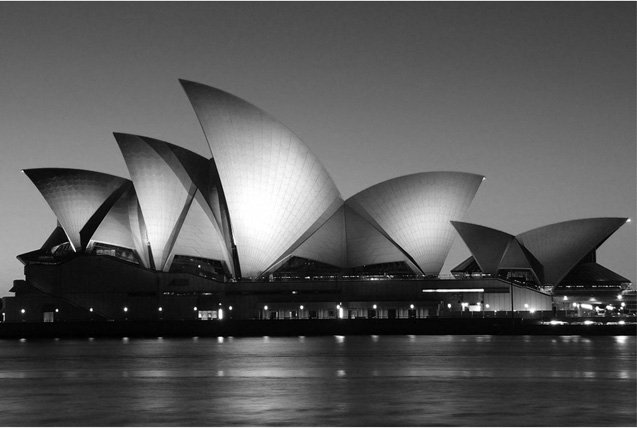 PumperDump was engaged by John Holland Group Pty Ltd to manage all concrete washouts during its major improvements at the Sydney Opera House. This $120 million project, part of the 5152 million upgrade of Sydney Opera House, was the biggest building works on the site since the iconic structure was officially opened by Queen Elizabeth 11 in October 1973.
The works involved excavating an enormous hole about 12 to 15 metres below the water level, and tunnelling through underneath the Concert Hall and the Opera Theatre. Bob Leece, the chairman of the Sydney Opera House Building Committee, described the project as the equivalent of 'digging an underground mine in Broken Hill" under Australia's most famous building.
The intensity of use (thousands of visitors and hundreds of performances) and the absolute sensitivity of the site (surrounded by the harbour in the centre of the city) meant that no washout waste could be stored on-site, and no slurry could be allowed to escape.
Over the 18 month period of the works, PumperDump delivered and collected almost 200 bins. These removed 130 cubic metres of concrete and more than 11,000 litres of water from the iconic site. All of this mate-rial was safely transported from the site and completely recycled.
The Albert
(new mixed-use building, Chatswood NSW, Probuild)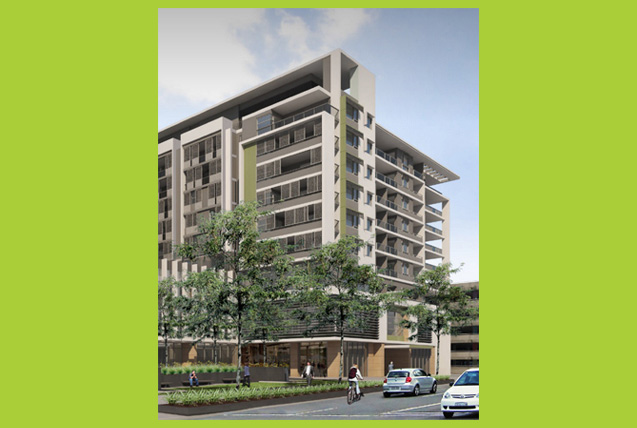 Costing some $72million, thirty-eight Albert Avenue is a new development located in the prime retail and commercial hub of Sydney's Chatswood.
Designed by architects PTW for Wu International Investments, The Albert is a prestigious development providing two nine-storey towers (including three levels of basement car parking) and 171 luxury and serviced apartments.
A shared podium will contain more than 250m² retail facilities, plus the project will deliver a hospital and medical centre of over 4000m² which will provide a full service eye clinic, complete with operating facilities.
Award-winning builder Probuild knew that it needed to manage all aspects of the construction in the most efficient way. With a reputation as one of Australia's most respected construction companies, Probuild regards health, safety and the environment as the company's first priorities. It is therefore aware of the damage that could be inflicted on its reputation by sub-standard on-site practices.
Probuild appointed PumperDump to manage all concrete waste washouts on the site. Probuild had previously used the PumperDump service on other developments, and knew at first hand the benefits of PumperDump which have ensured that resources on the site are able to keep operating without the interruptions—and the mess— often associated with concrete washouts.
More information HERE
Testimonial From Chatswood, NSW
I am foreman on a big and a busy project that works to tight deadlines. It is my responsibility to ensure that everything on the site runs smoothly and that means careful planning. This is a high density locale and we were pouring from the street during clearway-limited times: we simply could not afford to cope with clumsy washouts, and we certainly didn't want to face the heavy penalties or the bad publicity from slurry run-off.
It was a total no-brainer for me that I should call in PumperDump. PumperDump provided all of the washout bins from start of pours to the end. We have never had any problems with PumperDump fitting into our tight schedules. Quite simply, PumperDump has provides more efficient trouble-free concrete washouts than anyone could imagine.
Site Foreman
From Chatswood, NSW
Testimonial From Sydney
Today's site managers have less and less resources allocated. I used to have several assistants, but now, it's just me and one labourer so I simply can't use him for tidying up concrete mess.
I worked out that, by the time I organise a jack hammer, labourer, machinery and then move the waste to the skip, dumping concrete on site was costing me a whole lot more that what I pay for the PumperDump service.
Some project managers seem to need to be convinced about PumperDump but as soon as I show them how just two phone calls to PumperDump gets rid of all of the hassles of washouts, they're sold.
Site Manager
From Sydney