Builders have been telling me that they need a sustainable solution to address the problem.
Sustainability
Sustainability is defined as the ability of a system to exist constantly at a cost, in a universe that evolves towards thermodynamic equilibrium, the state with maximum entropy. In the 21st century, it refers generally to the capacity for the biosphere and human civilisation to coexist. For many in the field, sustainability is defined through the following interconnected domains or pillars: environment, economic and social. 
Sustainability is not environmentalism and people in the construction industry are slowly recognising the difference.
The Venn diagram shows how sustainability intertwines different areas to achieve a better outcome. Sustainability is slowly becoming the way to do business as large funding organisations are requiring better accountability before finance is approved.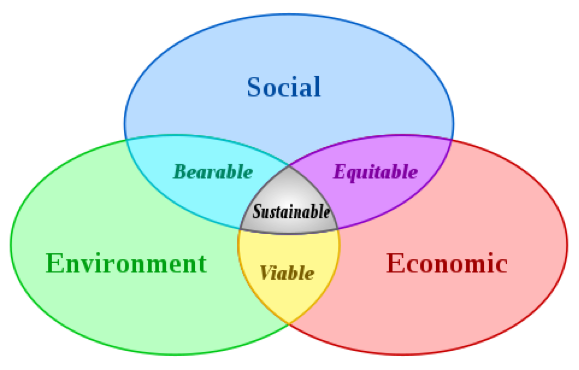 Adams, W.M. (2006). The Future of Sustainability: Re-thinking Environment and Development in the Twenty-first Century. Report of the IUCN Renowned Thinkers Meeting, 29–31 January 2006 (PDF). Retrieved 16 February2009.
The increasing focus and relevance of sustainability in the construction industry is more than just 'being green', sustainability encompasses, social, environment and economic, and I believe that "concrete pumping" as an industry, needs to be viewed in a new light as it has a major role in construction and the hidden costs and opportunities for a sustainable process should not be overlooked.
My next post, a solution proposed.
#ConcreteWaste #Construction #ClimateChange #Sustainability #PumperDump

Want to know more, then get in touch